Jayda Felder, M.S.
Graduate Student @ Syracuse University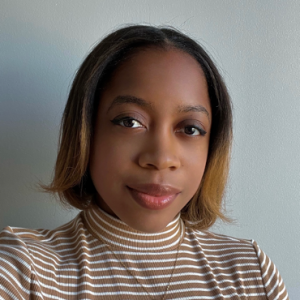 jpfelder[at]syr.edu
426 Ostrom Avenue, Room 303A
Jayda is a first-year doctoral student in the Social Psychology graduate program at Syracuse University. She graduated from Georgia State University with a bachelor's degree in Psychology, then from Georgia Southern University with a master's degree in Experimental Psychology. Broadly, Jayda is interested in romantic relationship formation, maintenance, and dissolution. Specifically, what makes people more or less likely to stay in unfulfilling relationships, and how can they make better partner choices from the start? Her current lines of research investigate (1) communication as a predictor of stay/leave behavior in response to infidelity, and (2) evaluative processes and relationship outcomes associated with different approaches to dating. In her spare time, Jayda enjoys cooking and baking, and watching movies and TV shows.